How to use employee self-service for the new financial year
A new year comes with new opportunities and many ways to improve the way your company or business functions at its core.
One of these ways is by empowering your employees with PayDay's world-class software which focuses strongly on self-service. Many studies have been conducted in human resource departments around the globe, which have all shown that employees are happier when they can access their payslips, leave applications, and even IRP5s without having to follow a strenuous process or complete confusing documents.
PayDay Software Systems is one of the leading payroll software developers in the country, and the PayDay Visual ESS system is truly simplifying and improving HR departments across South Africa.
PayDay Visual will benefit your company with its user-friendliness and accessibility. It can be used on all browsers and smart devices.
This system is an investment to take your business to the next level in 2022. In this article, we will dive into the various benefits that an employee self-service system will offer to your company.
Self-service systems create happier employees
Any employer knows the importance of empowering their employees to do certain tasks themselves. Giving people autonomy over their tasks and resources creates employees who are self-sufficient and an overall happier working environment.
Certain studies have shown that employees want easier processes to handle routine tasks. PayDay Visual can offer your employees a self-service system to empower them to stay up to date with all the finer details of their employment at your company. This means they do not have to plow through stacks of paperwork to access their personal information.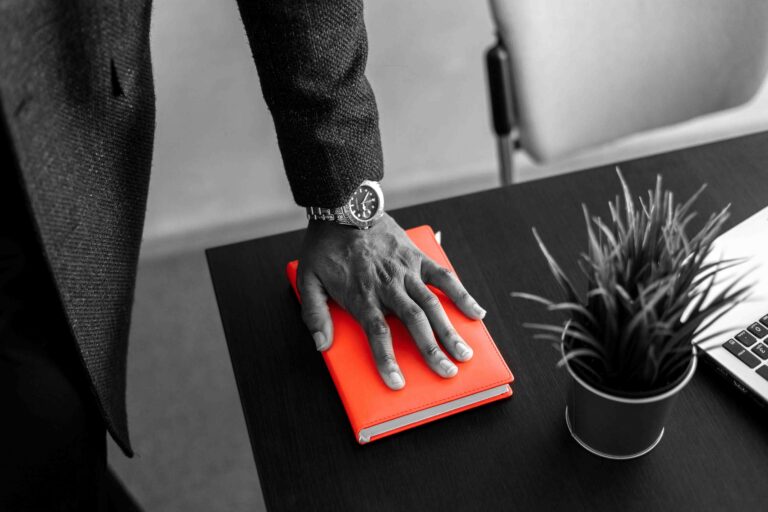 What is more, your employees will be able to access this anytime and anywhere, without having to rely on the HR department as heavily.
Self-service is also likely to improve the productivity of employees. Eliminating a tedious process to access these admin tasks, gives your employees more time to work on the truly important things in your company, which in turn improves motivation and satisfaction. At the end of the day, happy employees create successful businesses, so ensure that you have a happy workforce.
PayDay Visual can increase the efficiency of your HR department
The human resources department of any company is usually one of the busiest departments and is also essentially one of the most important departments of any successful business.
However, too many administrative tasks and paperwork can decrease the productivity levels within this crucial department. With PayDay Visual you can lighten the load on the HR department and free up their time to focus on truly important tasks. When HR officials have time to address more important issues, it could have a positive impact on the overall success of a company.
PayDay Visual can take routine admin tasks off the desks of HR officials and pass them onto employees, which is a win for everyone in the company.
Employee self-service cuts costs
It is estimated that HR departments use almost half of their time to conduct routine administrative tasks. If this is eliminated, HR departments can work more efficiently, and that means that costs are also reduced.
This online-based software creates a stress-free paperless environment that saves the company on paper and printing costs.
PayDay Visual ensures that employee records are up to date
Instead of using stacks full of files containing employees' personal information, you could centralise and organise it all using PayDay Visual. On this system, employees can update their information electronically. It is automatically saved and there is no need to print it out and store it somewhere in the office amongst heaps of other paperwork.
On the system, employees can update and change their personal information, such as their banking details, address, and so forth.
Better management of annual and sick leave
Managing annual and sick leave is a considerable portion of any HR department's responsibilities. To streamline this process frees up a lot of HR's time, avoids unnecessary mistakes and decreases the number of queries regarding leave balances.
PayDay Visual allows employees to view their live leave balance, which helps them plan their time off efficiently. The process to apply for leave and overtime follows an automatic routed approval process before updating on the live system.
To further streamline the process, managers have access to leave and overtime matrices.
What does PayDay Visual offer?
PayDay's employee self-service system offers a whole new world of benefits that will forever change any company's HR department.
Some of the software's functions include printing and emailing PDF payslips and providing direct access to view and print current and previous payslips as well as IRP5-forms. Employees will be able to access payslips for the current and past 11 months, and all IRP5s since 2006 are available on this system.
As mentioned previously, current employees can view live leave balances and apply for time off online. This information is then also readily available to the managers.
Employees can also update their personal information on the system, ensuring current employee records, which is always important for any company.
Simplifying and improving the HR processes of a company has never been this easy. You can cut costs, create a happy working environment, and increase productivity by using PayDay Visual's employee self-service system.
Should you have any questions about the various training that PayDay offers, simply send an email to our training department – training@payday.co.za and a friendly training consultant will be in touch.